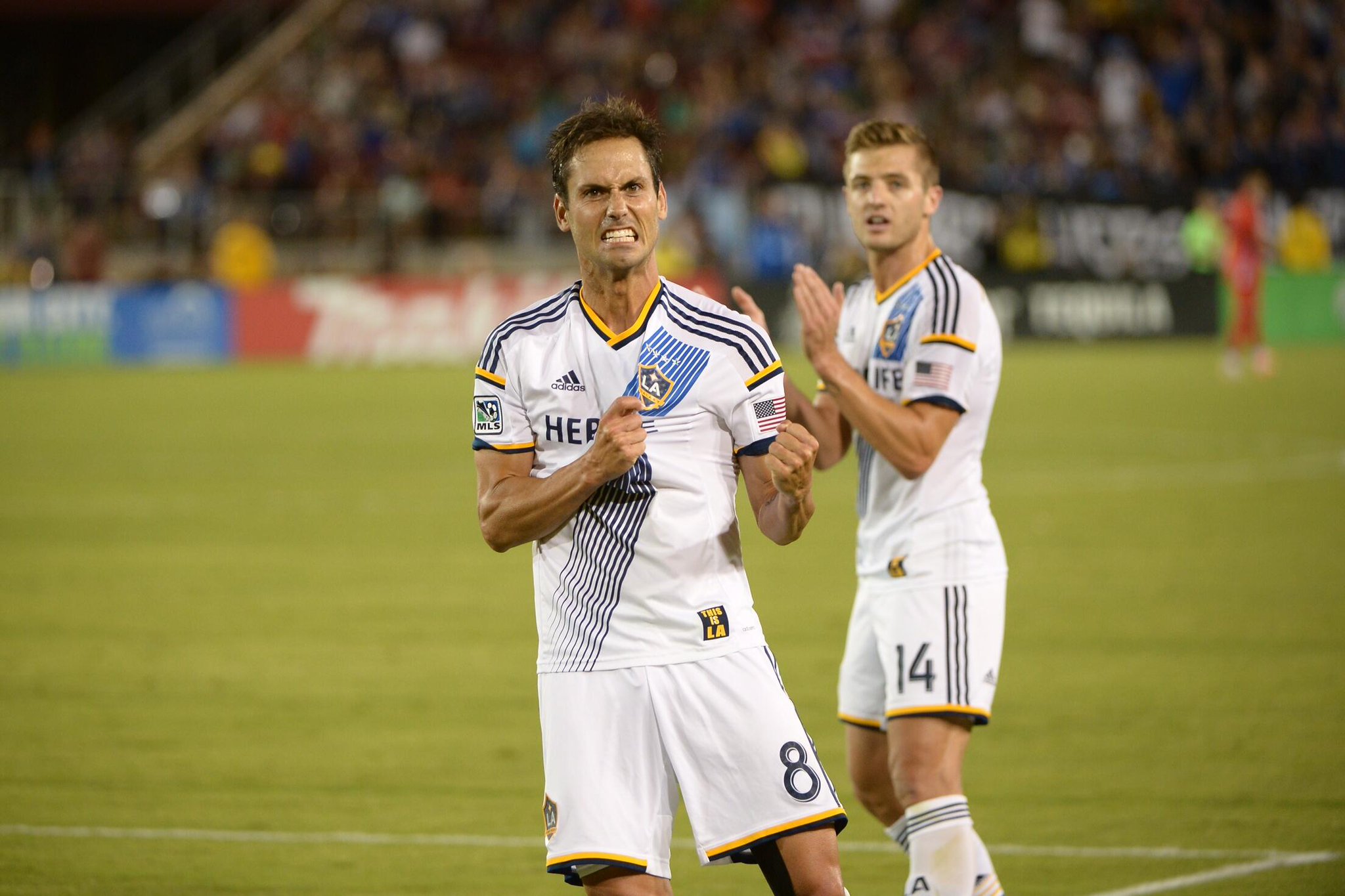 (@lagalaxy)
LA Galaxy Academy:
The U-16 Academy team went 3-0-0 in the group stage and will now host Vadar's U-16 squad in the quarterfinal matchup of the U.S. Soccer Development Academy Playoffs. In the group stage, the Galaxy Academy scored eight goals while conceding just one. In the regular season, the Galaxy held a country record 21-game unbeaten streak. The quarterfinal game against Vadar will take place Tuesday, July 8 at StubHub Center's Track Stadium and will kick off at 7:00 p.m. Be there and support LA on their quest for a national championship!
The U-18 Academy team also participated in U.S. Soccer Development Academy Playoffs, but were eliminated in the final minutes of their final group stage match against Montreal. A draw would have let the U-18 squad advance to quarterfinals, but a penalty kick given up in the final minutes eliminated the squad from the competition. Despite their season ending much earlier than anyone expected, we are very proud of the squad, who had great performances throughout the entire year. Be on the lookout for some of these talented players, some who will be playing in college and some who will hopefully be getting minutes with LA Galaxy II and eventually the senior squad.
LA Galaxy II:
The results haven't been the best for Galaxy II lately. After being on a four-game unbeaten run, LA is now on a winless run for the same amount of games. This past Saturday Galaxy II fell on the road to Orlando City, who continues leading USLPRO. On Friday, Galaxy II will have a chance to get back to winning ways, when they host Arizona United at StubHub Center as part of a doubleheader featuring the first team hosting Portland following this match.
LA Galaxy:
After another disappointing elimination in USOC play, the Galaxy resumed MLS play this past Saturday with a victory over San Jose. The Galaxy quickly turned the page and forgot about the loss in extra time against Carolina, and shifted all their focus to defeating the team from up North. The Galaxy, on a five game unbeaten run in MLS play, has had its schedule all over the place and with many interruptions, but this Friday they'll begin a three-game home stand starting with the Portland Timbers.
@acosta19LA