Western Conference Final
Seattle Sounders vs LA Galaxy
Sunday, November 18, 2012
CenturyLink Field
Kick-off: 6:00 p.m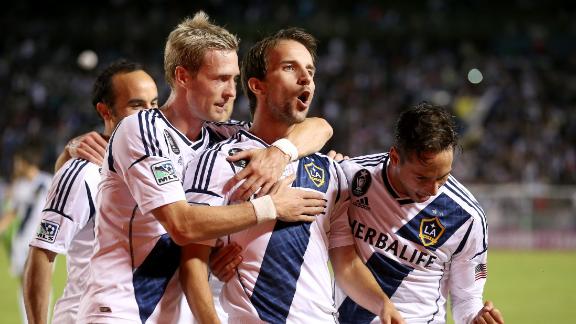 Ninety minutes separate the LA Galaxy from competing in the MLS Cup Final for the second consecutive year. After an impressive performance in the first leg, the Galaxy will visit the Sounders in game two of the Western Conference Finals with a 3-0 lead.
This past Sunday Robbie Keane and Mike Magee once again led the Galaxy to victory. Just like in the second leg game against San Jose, Robbie Keane had a brace and Magee added another goal. Keane has now scored four goals in the playoffs, while Magee has scored in three of the four playoff games the Galaxy has played this year. Magee's total is now six goals in the last eight playoff games for LA.
The Galaxy know this series is far from over. Although the Galaxy has a three goal lead, the defending MLS Cup Champions have been outscored 6-0 in their last two visits at CenturyLink Field. The Sounders will likely have Eddie Johnson and Mauro Rosales available from the start, unlike in the first leg. Just like it has been emphasized that the Sounders scored six on LA in their last two meetings in Seattle, it should be noted that the Galaxy have held the Sounders scoreless in their last two encounters. In the Galaxy's last game of the regular season Magee gave LA a 1-0 victory.
A victory will give the Galaxy their third Western Conference Championship in the last four years. More importantly, LA will have the opportunity to play for the MLS Cup. If Houston (leading DC 3-1) and the Galaxy (leading Seattle 3-0) both advance, a rematch of last year's MLS Cup will take place at the Home Depot Center on December 1st.
Aggregate:
LA Galaxy 3-0 Seattle Sounders
Let's Go LA!
THIS IS LA!
*Viewing Party Information on ACB's Facebook page under "Events" tab.
@acosta19LA